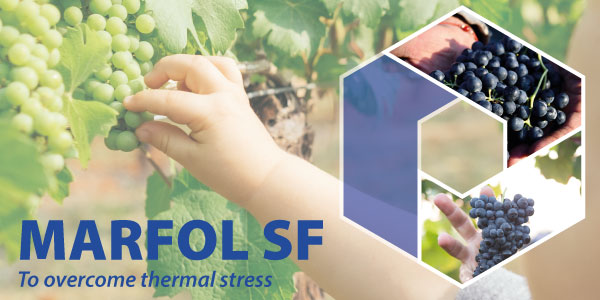 BETAMIX
is a protein hydrolizate of animal origin which contains nitrogen, boron and manganese chelated with EDTA
.
BETAMIX
is a liquid fertilizer and its use is very suggested on
sugar beets
; the right balanced intake of
EDTA manganese and b
oron ethanolamine ensures and increases sugar synthesis, moreover its content of nitrogen increase plants' growth.
The specific formulation of
BETAMIX
in terms of active organic chelate provides a fast and complete absorption of manganese and boron:
-
Manganese
is an important element fot the phorosynthesis process (taproot growth, sugars transport);
-
Boron
to avoid its deficiency which causes roots in the heart of the plant
Doses hectar: 2\3 kg also combined with treatments a
nti-cercospora (fungus) or pesticides, to better mix the phyto treatments with the nutritional ones.
Click
HERE
to have more information about our product!