Thanks to autumn treatments (both radical and foliar) on fruit tree, it is possible to reinstate nutrients (macro and trace elements such as boron, zinc, manganese, nitrogen and iron) which have been eliminated through production and to promote the storage of substances of reserve which are vital for the vegetative restart during upcoming spring.
This important fertilization technique aims to feed the plant all autumn long when it is no able to absorb any nutrients anymore.
We have formulated
OROGEMMA and OROGEMMA N+
, growth biostimulants especially studied to feed the buds.
Used after harvest as foliar treatment, the improve physiological and nutritional condition of the plant and prepare the buds at their best to restart next year, granting an optimal nutritional intake at buds reawaken.
OROGEMMA e OROGEMMA N+
enhance our COMPLEX BIOSTIMULANTS gamma, composed by products mostly of natural origin and created starting only from guaranteed raw material, combined to obtain excellent targeted results.
FOR MORE INFORMATION, CLICK HERE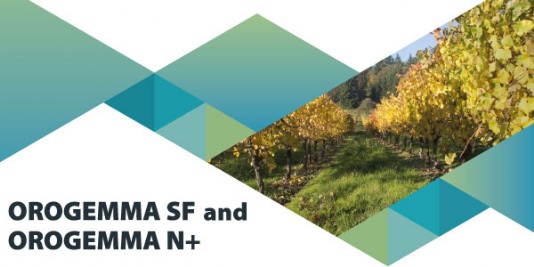 ---
Demetra Italia s.r.l. |
box@demetra.eu | tel. +39 0542 670170 |
5, Via San Vitale - Imola (BO) Italy |
Factory: 6, Via delle Arti -
Castel Guelfo (BO) Italy |
VAT: IT00596661207