MARFOL SF
is a complex compound of plant based amino acids and brown seaweed extracted by combined hydrolysis systems which makes this product totally of natural origin, allowed in Italian organic agriculture and very suggested to stimulate the vegetative activity.
MARFOL SF
acts directly on plant's tissues and has a positive effect on:
· Direct and indirect enzymatic process;

· Nutrition of the tissues;
· Foliar and radical vegetative growth;
· Protection of the tissues from adverse weather conditions (thermal stress)
Our trial in field on grapevine (Pinot grigio) in Ravenna district is about this last point: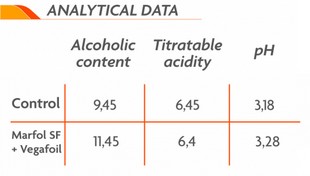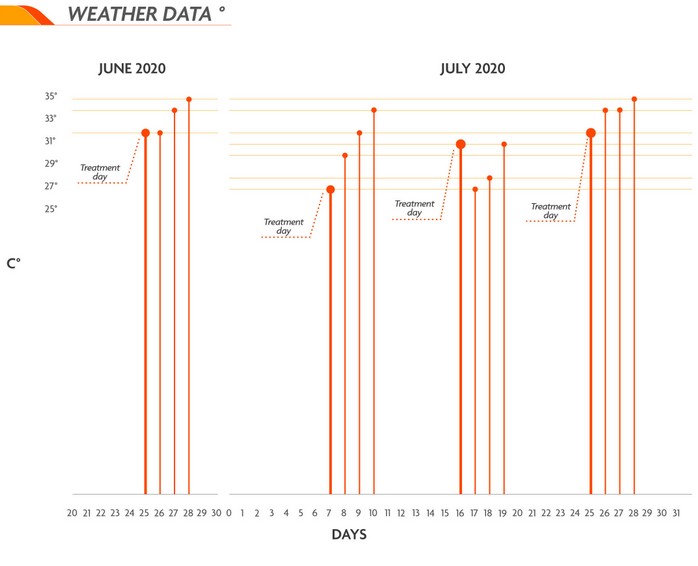 From our assessment we can state that the application of
MARFOL SF
before temperature increases, improved grapevine's capacity to resist to high temperature, restricting vegetative stasis during the central and hottest hour of the day. This affected the brix degree which improved too, without adversely affect total acidity and pH.

CLICK HERE TO ASK FOR THE RESULTS OF THIS TRIAL IN FIELD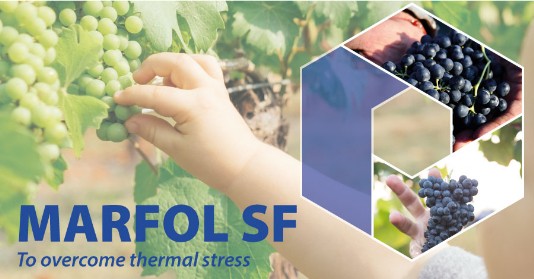 ---
Demetra Italia s.r.l. |
box@demetra.eu | tel. +39 0542 670170 |
5, Via San Vitale - Imola (BO) Italy |
Factory: 6, Via delle Arti -
Castel Guelfo (BO) Italy |
VAT: IT00596661207