DO YOU HAVE A PROJECT OR AN IDEA?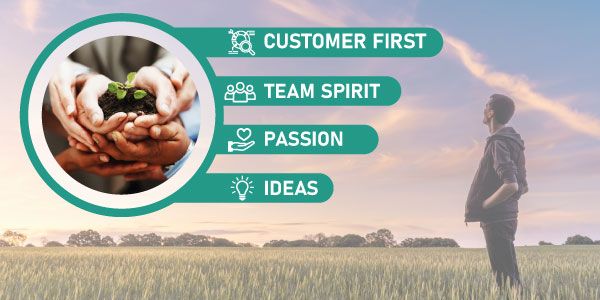 24/06/2021
Today we have created our new
WEB PAGE
dedicated to career because we strongly belive that
people are the company
and
DEMETRA
wants to be as worthwhile people.
We have strengthened the human resources area with the aim of sharing a study of a growing path both related to the business and professional, to many people.
We are constantly looking for excellence in research and development, technology, marketing and the commercial area.
The value of our performance grows as our team grows. Our dynamic corporate groups are involved in specific projects and paths and they open up to the possibility of a positive development in our company but also as
external consultancy or
defined temporal spaces, supported by shared growth plans.
Join us: togeter we will be
an agro resource