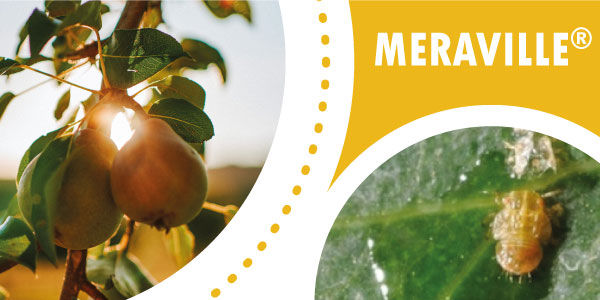 In between our range of products you can find "
Specific uses
" category,
Hi-T
ech products that lead to
find practical solutions
that are not only nourishment for plants but that can also
solve technical, mechanical and complementary crops' problems.
In this contest we develop our wetting agents, formulations for means cleaning, specific products or anti-foam ones.
Today we want to share with you a product studied for plants' cleansing from honeydew secreted by bugs,
MERAVILLE
MERAVILLE
is a fertilizer obtained from potassium salts which are activated by plant based substances. It acts as
cleaner of honeydew
secreted by aphids, psyllid and some scale insects and at the same time it improves the organoleptic and marketable characteristics of the fruits.
This specific formula allows a high selectivity also if the application is repeated, which is an indispensable condition.
We suggest to apply the product in the morning carefully wetting all the vegetation with a minimal quantity of water/hectare and at least 5 kg of product/hectare.
In case of protective strategy apply the product as soon as the first honeydew appears at the dose of 2/3 kg of
MERAVILLE
/hectare.