A SUISTAINABLE SOLTUTION FOR
---
DEMETRA
has a wide and various offer. Besides the high number of products that we develop year after year, we dispose of work and knowledge of
highly specialized technicians which are able to find the best solution for every farmer's need.
An example? We've worked on a new strategy for fertilization of cereals in order to replace a part of traditional nitrogen fertilizers (such as urea or ammonium nitrate) with a line which could be more sustainable both for the environment, a cause to which we want to give our concrete contribute, and economically, especially considering the continuous rising of raw materials' prices of the last times.
After two years of trials in field and tests, we are now able to reduce top dressing with nitrogen fertilizers by replacing a part of it (30-40 units of nitrogen) with a specific line for foliar application, reducing also the concentration of nitrate. As known, a high concentration of this element in soil, when it is not absorbed by the plants, can be cause of pollution of aquifers and leaching. The use of strategies that aim to control this difficulty is the key to improve environmental sustainability in cultivation of cereals.
The viability of these procedures must always be evaluated with our technicians in every single farm, depending on soil, variety of the crop, climate condition and other elements that can affect the results.
Our products in this line are three:
NITRO SLOW
and
NITRO SLOW S
, slow-release nitrogen fertilizers for foliar application. These products guarantee availability of nitrogen for medium-long periods.
MARFOL SF
, from our
COMPLEX BIOSTIMULANTS
line, this is our solution when it is needed to stimulate the vegetative growth.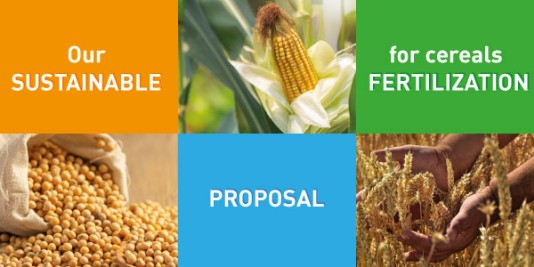 ---
Demetra Italia s.r.l. |
box@demetra.eu | tel. +39 0542 670170 |
5, Via San Vitale - Imola (BO) Italy |
Factory: 6, Via delle Arti -
Castel Guelfo (BO) Italy |
VAT: IT00596661207