Through the work of our R&D team we are able to propose
high technological solution
to improve and resolve farms' problems.
Hence the idea of a products line for SPECIFIC USES, efficient both to provide nutrition to the plants and to carry out different actions (mechanical, chemical, physical) which are necessary and complementary to all needs.
This week we would like to catch your attention on
our tickifiers
: essential products for the successful outcome of foliar treatments, which avoid the loss of mixture due to product runoff increasing their power and their adhesive, penetrating and stabilizing properties.
Our products are regularly distributed on treated surfaces and perfectly integrated with the plants' wall.
What make the difference among our formulations is their composition:
-
STICKUP DEMETRA
is a
natural formula
which components act on treated crops, optimizing the biological processes in plants' tissues;
-
STICKUP PLUS
made of
manganese and zinc completely chelated
. This specific compound gives to the final product great physical proprieties of adhesiveness, stabilization and resistance to mixture runoff effect avoiding also the dispersion of sprayed treatment in the air. Moreover,
STICKUP PLUS
provides these two trace elements to treated crops when needed;
-
TI-TACK GEL
is a product
low in boron
created with exact productive processes generating a strong synergy of this element with the other products combined with it, making their absorption easier.
TI-TACK GEL
is very suggested in spring, combined with growth promoters and attractive products for pollinating insects or when there is a demand of boron by crops.
Recommended dose can change
from 1 to 2 kg/ha concerning
STICKUP DEMETRA
and
STICKUP PLUS
, 1-1,5 kg/ha for
TI-TACK GEL
.
Here below:
A visual comparison between a contact-herbicide applied alone (untreated) or with STICKUP DEMETRA (treated) on grapevine. We visible obtain a better result with our product.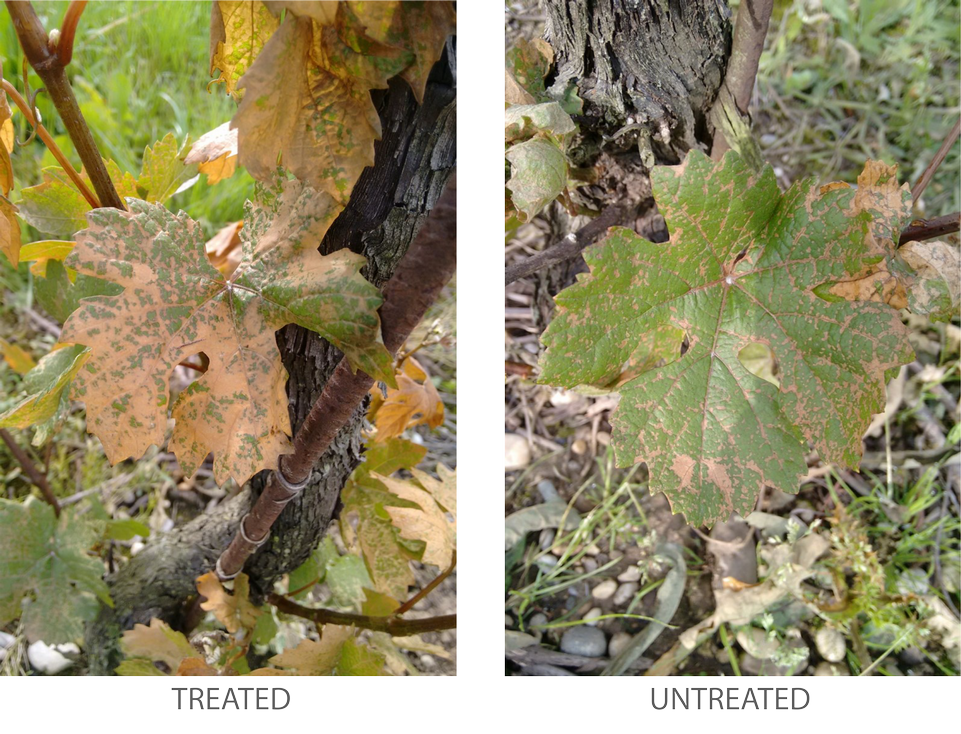 CLICK HERE FOR FURTHER INFORMATION
---
Demetra Italia s.r.l. |
box@demetra.eu | tel. +39 0542 670170 |
5, Via San Vitale - Imola (BO) Italy |
Factory: 6, Via delle Arti -
Castel Guelfo (BO) Italy |
VAT: IT00596661207