We are talking today about
DEMETRA
's experience in the field of fruit plants nurseries.
The goals for nursery owners are the development of the root system (of the young plants), the improvement of the vegetative growth, the overcoming of the transplantation crisis and the overall development of the young plant itself, paying a special attention to the formation of the early branches.
The result we want to achieve is
the formation of a plant of the upper class to be sold in the highest category
thanks to the advice of our agronomists.
Our experience with different nursery owners in different areas of the country has led us to develop well-defined nutritional and biostimulant strategies for nurseries, with a selection of products listed below that have always led to remarkable results.
The strategies and dosages of the various formulations are very different both for crops and for application period, it is therefore very difficult to make a simplified summary. For this reason, we invite you to contact us to evaluate the most suitable strategy to be applied.
STAR FERT and
SOLTERMAX NP 4-12 L
, both for use in fertigation (radical biostimulants);
KINAKTIN
,
SUNCROP SF
and
BUDDLY-UP SF
for foliar treatments (control of vegetative apex, formation of early branches, vegetative development, bud development);
NUTRITION
with iron, manganese, magnesium and other trace elements:
A special mention should be made to the work done with
grafted vines
: we have been taking care of this special crop for years, specializing in the development of vegetation with the aim of maximizing the yield per hectare for the producer. There are many trials in field available, also with the important reality of the
Raucedo nurseries (Friuli Venezia Giulia)
. This experience has led us to the creation of an application guide-line using a hose of
STARFERT
and
VEGAFERT
that has given excellent results.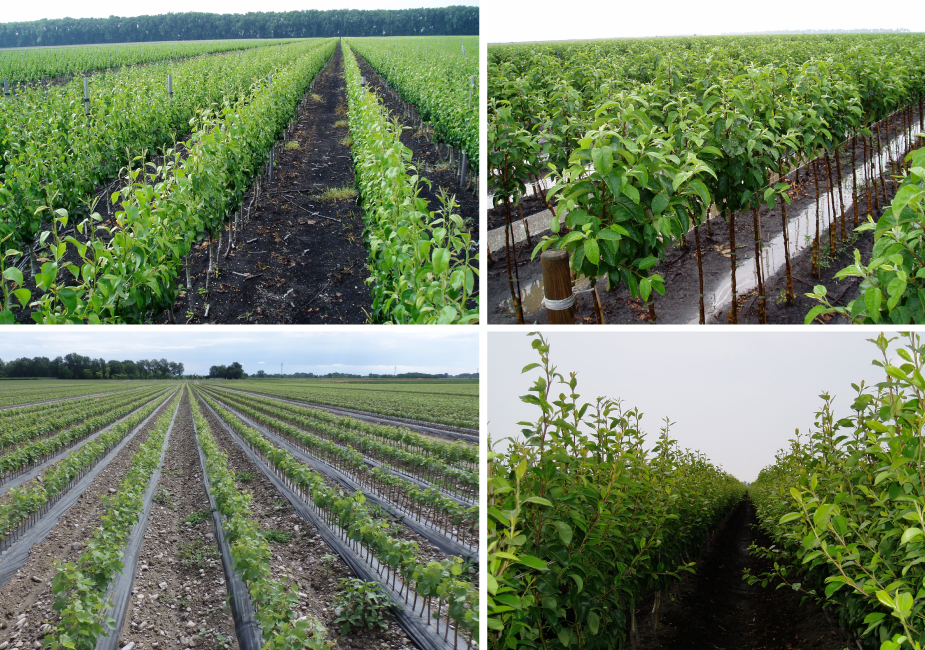 ---
Demetra Italia s.r.l. |
box@demetraitalia.it | tel. +39 0542 670170 |
Via San Vitale, 5 - Imola (BO) Italia |
Stabilimento
: Via delle Arti, 6 -
Castel Guelfo (BO) Italia |
P.IVA: IT00596661207