In agriculture the seed represents the beginning, the starting point for the success of any crop and the obtaining of an optimal yield in terms of production.
It is therefore easy to understand the importance of seed coating, which consist in the
targeted application of products directly on seeds
for their protection. It has been demonstrated that these treatments also affect productivity of the plant itself, increasing it yield.
Our research has led us to the development of a product rich in
organic matter
both of animal and plant origin (fossilized in specific geological situations) that stimulates seed germination and induces a noticeable roots' development.
UMI-SEED CONCIA
is a natural conditioner made of pure
Leonardite
with a high concentration of humic and fulvic acids. This raw material is selected and chosen for it quality and it come from deposits in North America rich in organic substances that provide a valuable source of humified compounds.
The product is indicated for coating of all seeds and enriched with natural adhesive substances that facilitate its use directly in the seed hopper, stratifying
UMI-SEED CONCIA
when seeds are introduced in soil.
The
advantages
achievable applying
UMI-SEED CONCIA
are:
- reduction of nutrients insolubilization in the soil and consequently, a promotion of absorption of these elements through the root system;
- increasing roots development thanks to the "auxino-similar" stimulating action of the product;
- immediate, steady and prolonged effect;
- the product is allowed in organic agriculture, according to Italian laws.
The dosage on cereals (a good example is wheat) at sowing is: 1 kg of product per 100 kg of seeds, which means about
2 kg of
UMI-SEED CONCIA
on a hectare sown of wheat
.
The product is distributed in hopper in contact with the seed, even if already coated.
For more information about our product click
HERE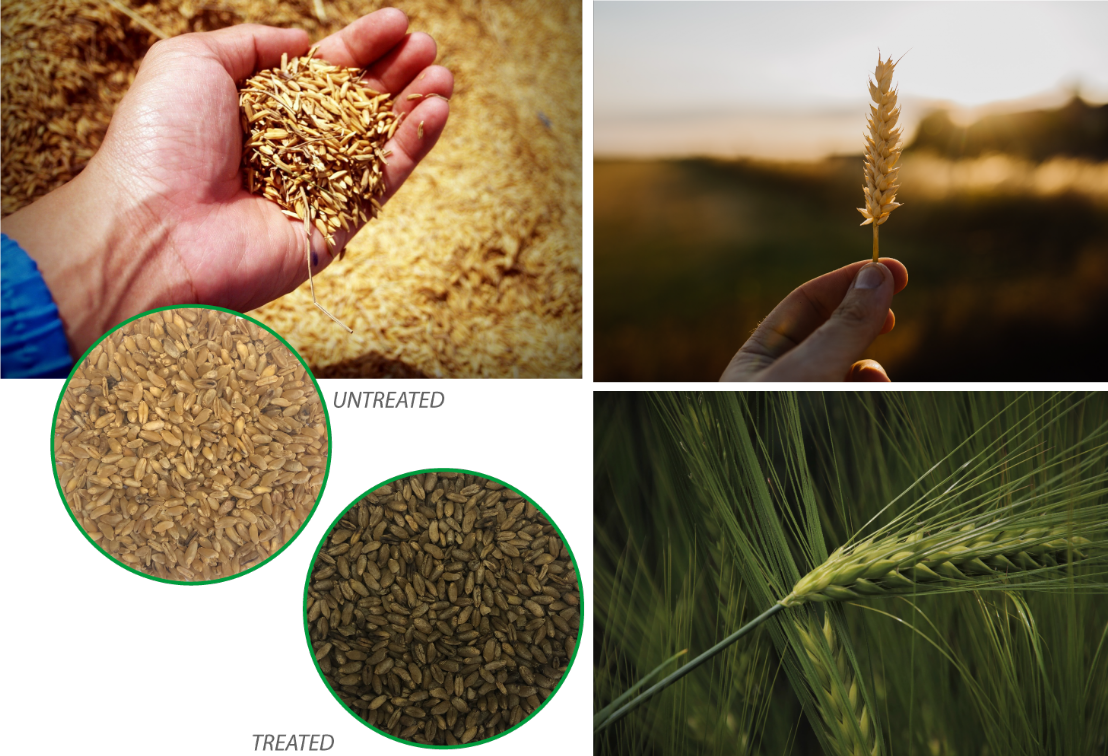 ---
Demetra Italia s.r.l. |
box@demetraitalia.it | tel. +39 0542 670170 |
Via San Vitale, 5 - Imola (BO) Italia |
Stabilimento
: Via delle Arti, 6 -
Castel Guelfo (BO) Italia |
P.IVA: IT00596661207